For more information or to schedule a consultation, call our St. Louis office at St. Louis Office Phone Number (314) 842-4699 or our Festus, MO office at Festus Office Phone Number (636) 931-4699.
Patient Financial Responsibility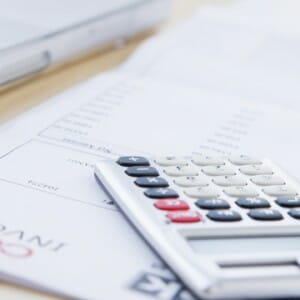 Our practice realizes that the financial aspect of healthcare can be a source of concern so we at St. Louis South Oral Surgery strive to guide and support you in understanding and meeting your payment obligation.
For your convenience, we accept Visa, MasterCard, and Discover. We also accept cash, and local (non-temporary) checks. We also participate with CareCredit, a third party interest free credit card designed for use in healthcare offices. See below for more information on this option. We will collect either out of pocket expenses or full fee expenses at the time service is rendered.
In cases of divorced parents we consider the parent present at the treatment visit to be the responsible financial party. Please note we cannot arbitrate disputes regarding which parent is the responsible financial party.
Without Insurance: All financial obligations must be paid at the time of service.
With Insurance: Prior to your surgical appointment we will contact or research your insurance company to obtain a profile of your benefit coverage in order to calculate your out of pocket expense which is then collected at the time of service. After the treatment we file a claim on your behalf.
Calculating Out of Pocket Expense: Please keep in mind that information used to calculate your out of pocket expense AND any out of pocket payment we collect should not and does not necessarily represent your final out of pocket payment obligation. We assess out of pocket payment amounts solely on an anticipated range of your plan's benefits. Insurance carrier information is never intended to be considered a guarantee of payment. Due to the varying factors of countless individualized plans we cannot anticipate exemptions or disqualifying clauses in your contracted agreement. We urge you to also contact your carrier to obtain benefit information in order to understand and prepare for your own responsibility in this process. In short, we are always limited in our ability to convey with accuracy your complete out of pocket expenses.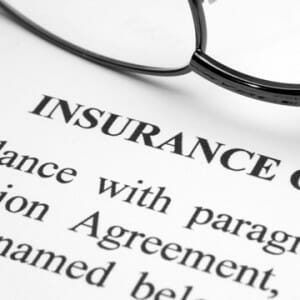 After the treatment we file a claim on your behalf.
insurance policy
You are responsible for payment in full for any balance remaining after the insurance company has paid its portion. This payment is due even while an appeal (either through our office or through your own effort) with the carrier is processing. If the insurance company over pays its anticipated portion the practice will refund you as soon as possible upon receipt of the insurance payment. If however, the insurance company withholds anticipated benefit payments we will invoice you this amount.
Actual benefit coverage and payment will be determined only when the insurance company processes and issues payment. Insurance carriers send the payment along with an explanation of benefits to our office and typically send a copy of this benefit coverage explanation to your residence. Sometimes our patients prefer to secure an insurance issued pre-determination of benefit coverage prior to treatment for a more dependable financial process.
We file electronic claims for maximum efficiency and ask for your patience in allowing adequate time for the insurance company to process the claim and for the resolution of the ledger balance. We strive to diligently secure all benefits on your behalf, but please note you are responsible for all treatment fee payments regardless of your insurance coverage.
CareCredit Financing Option Is Available at St. Louis South Oral Surgery
Dr. William Gray is pleased to offer the financing option known as CARE CREDIT. CareCredit is a credit card designed for healthcare purchases which can be used for the whole family and does not require reapplication. With this card you can take advantage of special financing options, available for purchases of $200 or more.
"CareCredit's Deferred Interest/No Interest if Paid in Full" options apply as long as you pay the entire balance within the promotional period. If you pay the balance within the promotional period CareCredit will not charge the accrued interest, allowing you the convenience of spreading your payments over time and avoiding any accrued interest. If you do not pay the entire balance within the promotional period, you will be charged interest, which accrues from the date of the original purchase. Please note if you only make the minimum payment the balance will not be paid off within the interest-free period, but the CareCredit website features a helpful payment calculator tool to guide you.
Applications should be made directly to CareCredit at 1-800-365-8295 or through the internet at
www.carecredit.com
. (Applicants/joint applicants under 21 years of age must apply in writing and cannot apply by phone.) This practice participates with the six and twelve month promotional periods.