Oral Surgeon in St. Louis MO
Dr. Steven J. Hribernik (1958-2019) was a board-certified oral and maxillofacial surgeon who had been practicing since 1991. He was born and raised in Staunton, Illinois and received a B.S. from the St. Louis College of Pharmacy in 1981. He then attended the Southern Illinois University, School of Dental Medicine, (1983-1987) where he received a Doctorate degree in dentistry followed by a residency program in oral and maxillofacial surgery at the University of Louisville from 1987 until 1991. Directly after his residency he settled in St. Louis to join the practice of Dr. James Wellman, who has since retired. Dr. Hribernik continued to direct the practice up until his passing in January 2019.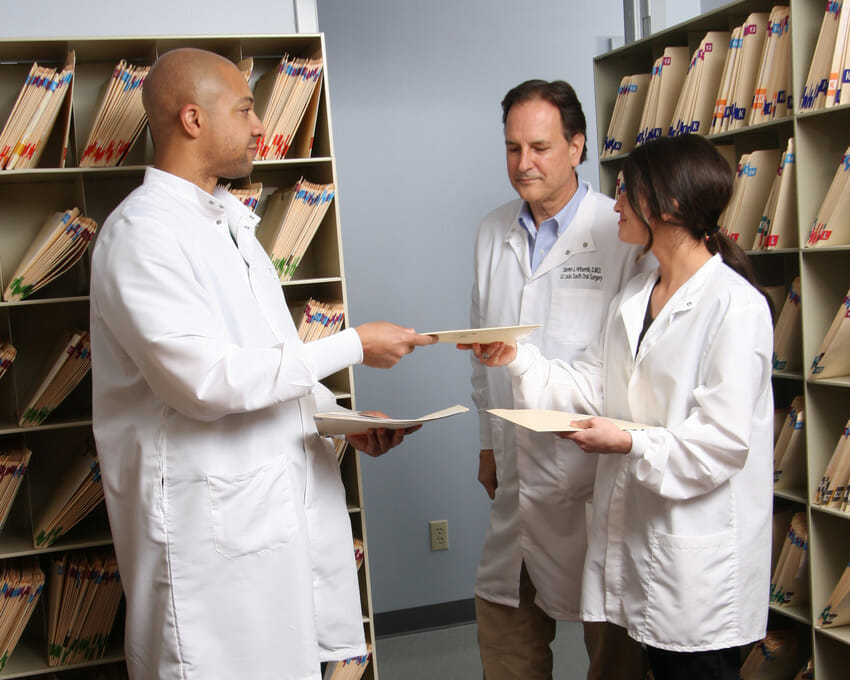 Professional Experiences
Dr. Hribernik was a fellow of the American Association of Oral and Maxillofacial Surgeons, and maintained membership in the American Dental Association, the Missouri Dental Association, the St. Louis Society of Oral and Maxillofacial Surgeons, and the Greater St. Louis Dental Society. He was on staff at St. Anthony's Medical Center where he had served as Section Head of Dentistry in the past. He has served as president of the South County District of the Greater St. Louis Dental Society, and Mineral Area Dental Study Club.
In Memory of Dr. Steven J. Hribernik
Dr. Hribernik passed away tragically in early 2019. He is survived by his wife & children. The team at St. Louis South seeks to honor the memory of Dr. Hribernik and advance his life's work by delivering the very best oral surgery care possible for residents of St. Louis & Festus.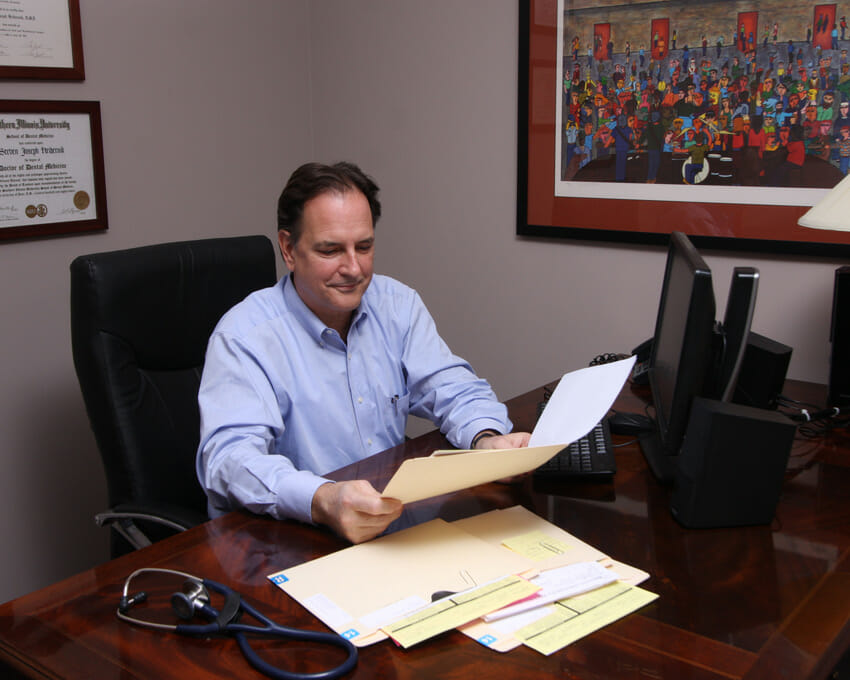 SCHEDULE A CONSULTATION
IN ST. LOUIS & FESTUS MO
Request an Appoinment
*Due to the ongoing COVID-19 pandemic, our physical offices are open by appointment only at this time. However, you can still book a consultation with St. Louis South via HIPAA-compliant virtual conferencing and we are still performing urgent procedures. To request a telemedicine/virtual visit consultation, please fill the form out and select 'Telehealth Consultation' or 'Emergency Services'. Our staff will then contact you to confirm your virtual appointment.
Locations